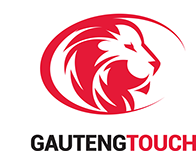 Touch Rugby (commonly known simply as Touch), is a variant of full contact rugby, in which teams are made up of 6 players on the field, playing two 20-minute halves. It is a non-impact sport, with contact being made as a "touch" to mimic a tackle situation. Touch is one of the biggest sports in the Oceania region, and is growing massively throughout the world, and especially Europe.
The shorter match length, and the possibility for multiple games to occur concurrently, allows touch rugby tournaments to be completed in a day or a weekend. Touch is unique insofar as it offers divisions for men's, ladies, and mixed (made up of 3 men and 3 ladies) simultaneously.
Touch Rugby's tournaments are known within the touch rugby community for having more of a relaxed and carnival atmosphere than any other form of rugby, bar perhaps a Sevens' tournament. Touch Rugby is gaining popularity in Schools and Rugby Clubs, as a non-contact version of rugby, a pre- or off-season training, but more so, to develop rugby orientated skills at a faster pace. One of the biggest positives of Touch Rugby is that players improve them fitness, ball handling and vision without relying on their physical strength, which produces a faster paced game that is freer-more flowing and dynamic.
---