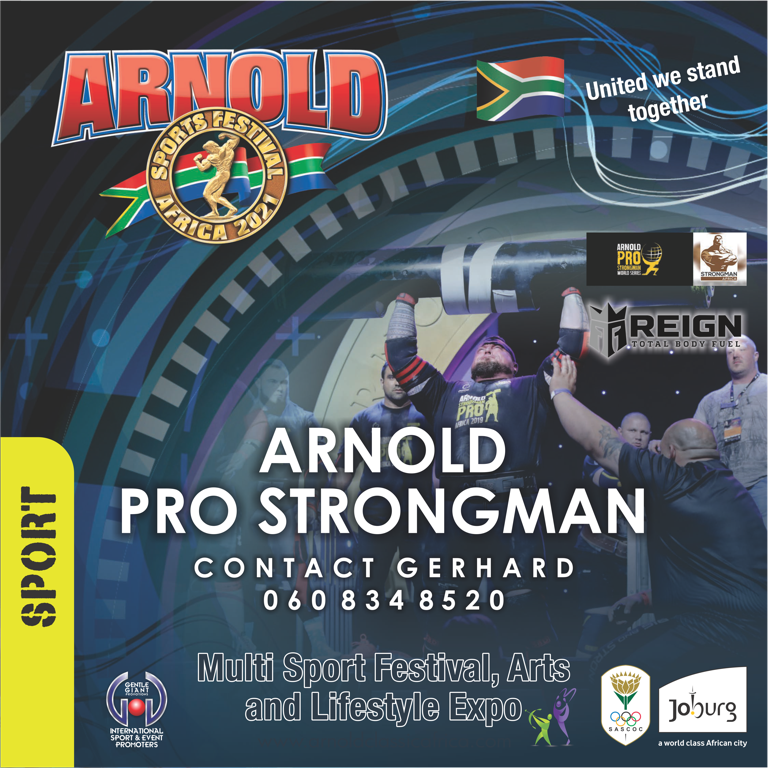 To All Athletes around the World
Come and experience a world class strongman event at the Arnold Africa Sports festival.
The Strongman Family always welcomes new comers and help and assist where we can to help you better at Strongman
We have Novice and the Pro/Am on the 15th and 17th of May and the Big Giants on the 16th. Come and enjoy the Pro Strongman and take some pictures and some autographs.
The Pro/Am will be qualifiers to go to Arnold Ohio Amateur and the Light Weight Women Division winner will go through to Arnold Ohio Pro show 2021.
To avoid confusion the ProAm division allow Pro's and Amateur to compete together at Pro level Weights. Come see what you can do and better your best. Its a fun filled 3 day event.
Click on the photos to view
---