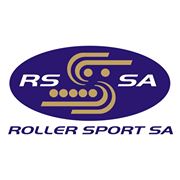 Our sport is fast, exciting and different, with fast paced movement that immediately captivates an audience.
Our annual South African championship will be part of the Arnold Classic Africa and there will be both speed and artistic skating.
The skaters do speed skating on inline skates and Artistic skating on traditional quad skates.
In Artistic skating competition the skaters do Solo dance and group show skating. The artistic skaters perform breathtaking choreographed show programs that cross over into the relm (realm) of theatrical performances with emotion and grace.
The speed skaters race at an unbelievable speed. Some skaters race a 42km marathon in under an hour and our top sprinters can do 100m in under 8 seconds. So whether you enjoy the athletic, fast paced racing or the graceful and impressive artistic skating, this sport is for you! Championship distances will rance from 200m sprints to 10km races.
We have clubs from 6 provinces participating at the championship.
Roller Sport South Africa is run at an extremely high standard by passionate volunteers. We are recognised by the department of Sport and Recreation and the Olympic committee as the only Federation for Speed and Artistic skating in South Africa. As with all amateur federations, we need sponsors and funding for various projects and we can negotiate great exposure for your brand .
Wendy Gila: Cell: 083 437 5795

This email address is being protected from spambots. You need JavaScript enabled to view it.

Visit our Website: www.global.co.za
Gallery
Click on the photos to view
---