What is Ringtennis / Tenniquoits?

In the early years of the last century a game called "Deck Tennis" was played on the decks of big ocean liners with a ring made of rope. This game is the origin of the now international competitive sport Ringtennis (also known as Tenniquoits).
Ringtennis/Tennikoits has been played in South Africa as far back as 1947 and is managed by the SA Ringtennis Union, and proud to be affiliated to the World Tenniquoits Federation.
In South Africa there are currently 4 affiliated provincial Unions with affiliated clubs, namely Gauteng Central (Alberton Ringtennis Club, Kempton Ringtennis Club) Gauteng North, Sedibeng (Vanderbijlpark, Parys) and Limpopo.
The game is played in 14 countries worldwide and is particularly popular in Germany, South Africa, and India.
The basic goal of Ringtennis/Tenniquoits is to throw a ring (made of solid rubber) with one hand and a variety of different techniques over a net into the opposing half of the court in such a way, that the ring hits the ground, or the opponent is unable to catch, control or return the ring.
Each game is 20 minutes long (10 minutes per side) and managed by a referee. Games are played as singles, doubles, or mixed doubles. The player/players with the highest score at the end of the 20 minutes wins the game!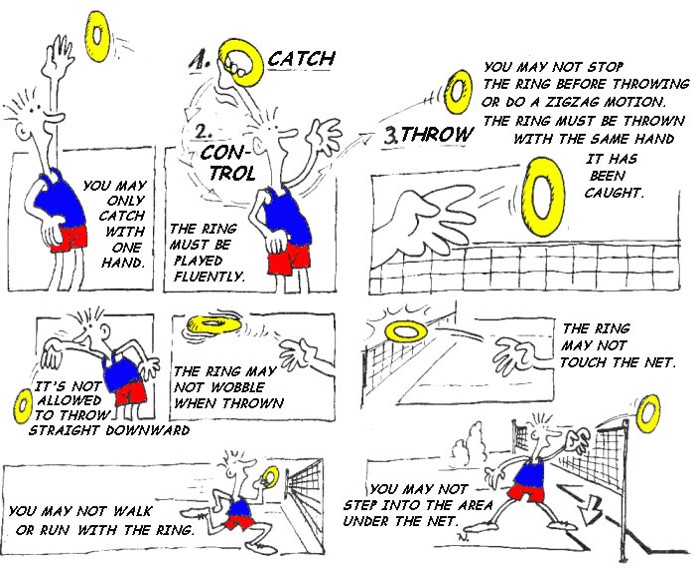 Click on the photos to view
---