Orchards Tae-Bo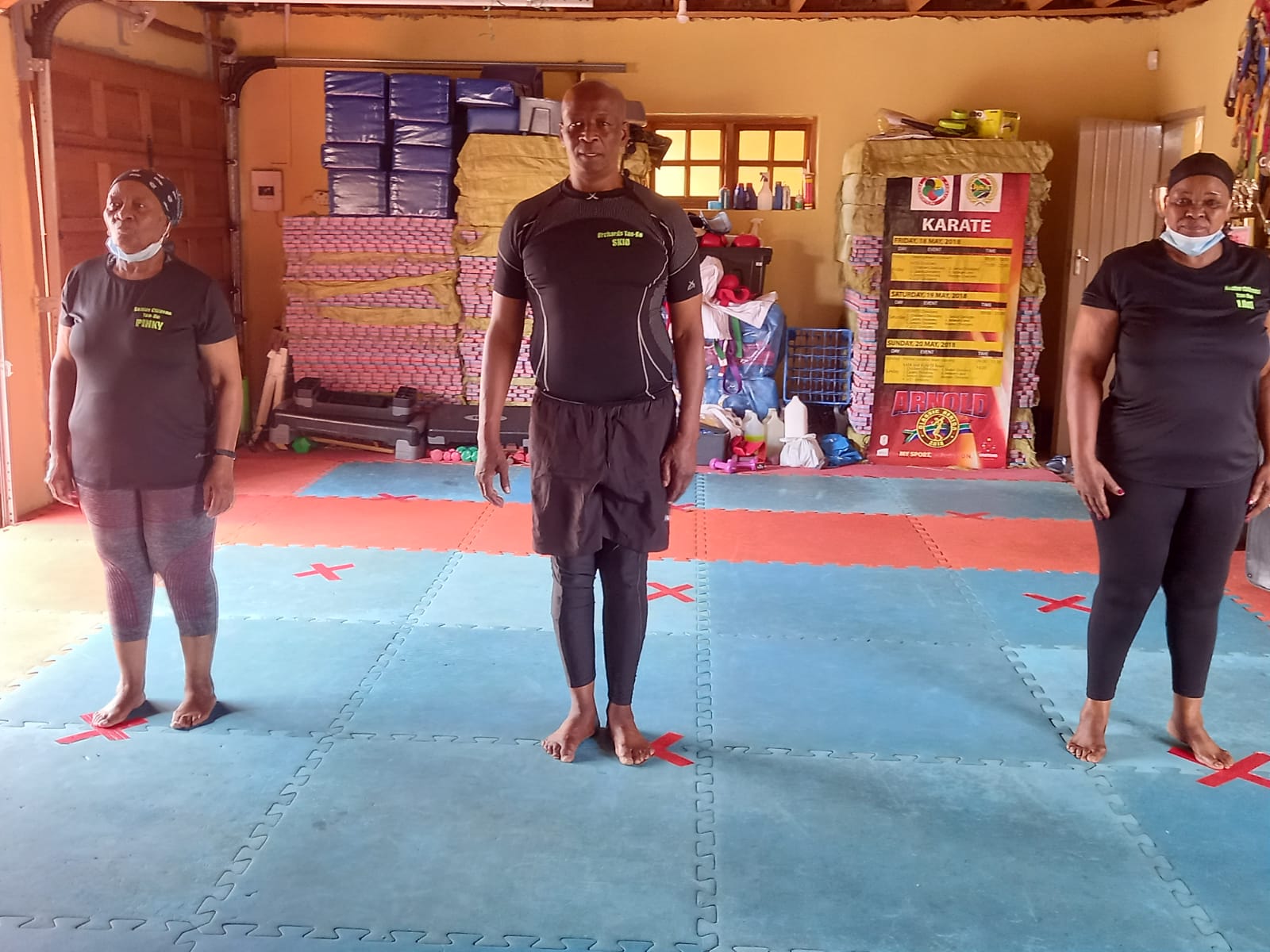 'THE FOUNDER OF ORCHARDS TAE-BO: Motsepe Lucas "Skio" Tau
Orchards Tae-Bo/Aerobics Club is founded by Sensei Motsepe Lucas "Skio" Tau in 2005 at Orchards suburb north of Pretoria in Gauteng Province.
The inspirations came from Billy Blanks from America whom I met in 1985 at Sun City in North west Province (Previously known as Bophuthatswana). Billy was in the American Karate Team which challenged South Africa Karate team.
As an outstanding karate expert, he attracted all South African as a results he was requested to extend his stay in South Africa to teach Karate and I attend his trainings.
After some years he use his garage to established Tae-Bo which is "dance and Boxing. I also followed his steps by using my garage to establish Tae-Bo and my club grew rapidly with plenty of members.
I developed 4 instructors: Mr Batsile Assegai, Mr Paseka Maleka, Ms Manoko Seerane,
Ms Tshepo Masipa and Ms Mmabatho Mphse
The club has 44 members and we train Monday to Thursday from 18.00 to 19.00.
We concentrate to the financially disabled communities who cannot afford highly paid gyms academies.
I am a qualified Karate instructor with 7th Dan black belt degree which I acquired in 2019. Presently I am teaching Karate and Tae-Bo/Aerobics in exchangeable time frame daily.
In 2011 Billy invited me in his boot camp in America. But due to financial disadvantaged, I failed to attend.
In 2019 I participated in Tri-annual Shotokan Karate International Kanazawa Championships in Czechoslovakia, Russia from 13 to 23 July.
From 2021 the Orchards Tae Bo/Aerobics registered senior citizens from the age of 55 to 70 years (Pensioners). They are training every Tuesday and Thursday from 51.30 to 16.30. They really enjoy the training and they will be participating in ACA from the 3-5 June 2022.
---