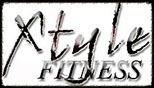 Our teen challenge is aimed at promoting healthy lifestyles under the modern day teens by introducing fun, exciting fitness challenges such as obstacle courses, individual events as well as events that incorporate certain functional training components, team challenges and much more!
Divisions include:
10 to 12 years
|
13 to 15 years
|
16 to 19 years
Disabled
Team Challenge
Our challenges combine Bodyweight, Strength, Agility, Speed, Co-ordination and Neuromuscular Skills and focus mainly on Functional Exercises and Activities. Teens will compete both against themselves and each other, improving their own personal records each year.
What is Functional Training?
Functional training is a classification of exercise which involves training the body for the activities performed in daily life. Benefits of Functional Training:
Better joint mobility and stability
More efficient motor patterns, balance and co-ordination
Improves sports performance
Decreases the potential for injuries
Training for the Arnold Classic Xtyle Teen Fitness Challenge will not only give teens the opportunity to compete at an international level, it will also improve their fitness levels, strength, give them self confidence and assist them to excel in any other sport or fitness programs they might be, or might want to be involved in
---