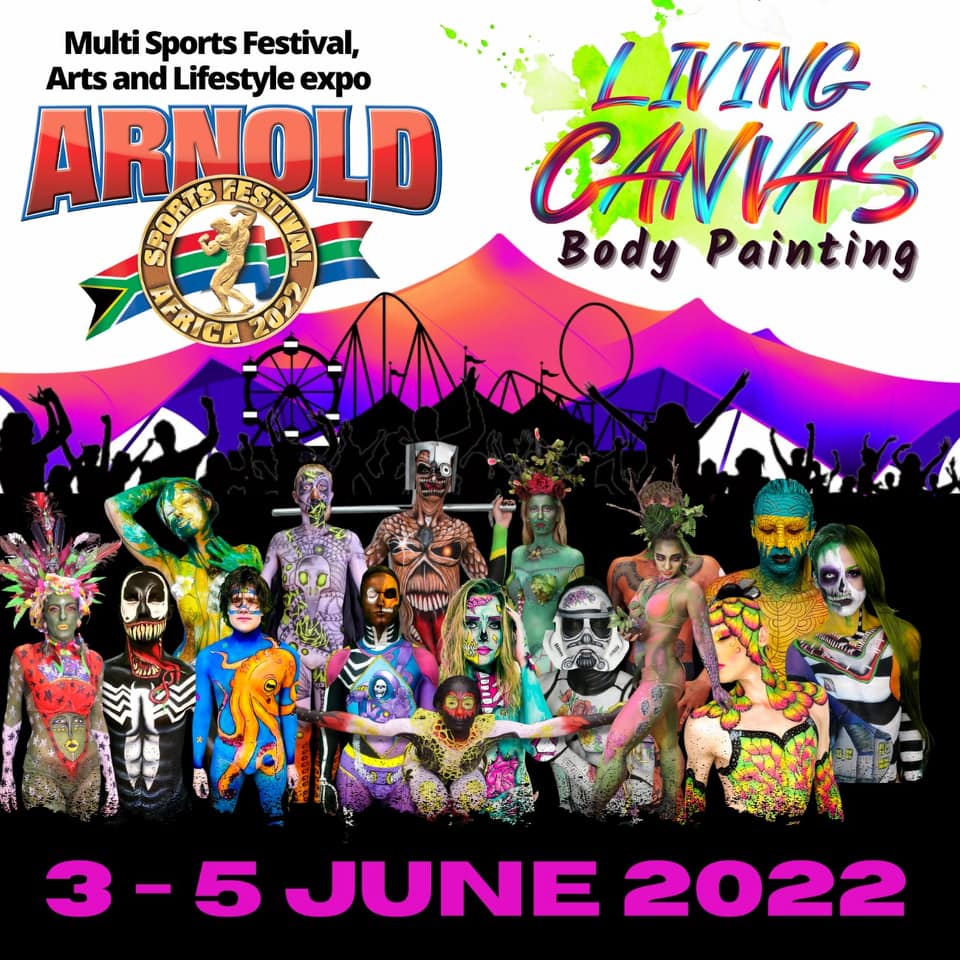 Living Canvas Competition is a chance for all artist to challenge themselves to create amazing art alongside some of South Africa most amazing artist.

The Living Canvas Body Painting Competition is a chance for all artist around South Africa to come and showcase their artistic skills and talents. We want to challenge all our artist whether they are new to the industry or professionals already established in the industry. We would like Artist to use the living Canvas Body Painting Competition as a platform to grow and push their artistic boundaries and to inspire other artist to do the same, In the hopes of re igniting the artistic flame in South Africa. Competitors will have the Chance to Compete in either the Novice Category or Professional Category.

Each Competitor will Receive a Arnold Classic Africa Living Canvas Body Painting Certificate of attendance upon completing the competition.
Click on the photos to view
---